RUSSIAN POKER TOUR supported by Vbet!
July 9 - 18, Tsaghkadzor, Armenia!
$300.000 guarantee. The new venue is the Shangri-La Casino.
TV broadcast, big international stage.
Holidays for the whole family, without a passport, affordable accommodation.

Friends, we have long-awaited news.
After a long break, we are pleased to invite you to RPT in Armenia.
The traditional July stage in Armenia will take place in a new place - the luxurious Shangri-La casino in Tsaghkadzor.
The last series in Armenia in October last year showed great interest from both local and foreign players, the whole series was sold out, but in crowded conditions. We decided to fix this and chose the largest casino in Armenia for the upcoming RPT, in which all participants will fit comfortably.



Here is the announcement of the July stage of the Russian Poker Tour in Armenia with a guaranteed prize pool of $300,000. This time around we have a new casino, updated tournament schedule and improved structures, solid guaranteed prize money, no taxes on prize money, affordable accommodation, quality recreation and delicious cuisine, ideal playing fields. Now we will tell you why you can not skip this stage.





1️⃣✅ EXCELLENT COMPOSITIONS AND THE BEST ATMOSPHERE
Most of the participants in our Armenian stages are amateurs from the CIS, the geography of participants: Armenia, Georgia, Iran, Israel, Russia, Belarus and other CIS countries. At the RPT Armenia series, in addition to poker, we have a great time, sing karaoke, go karting, play football and mafia, and in the summer we organize beach parties.
A warm and friendly atmosphere always reigns in the series from Pokerstyle Events, but in Armenia it becomes really friendly. Non-poker entertainment, intellectual and sports games, excursions and many other interesting things await the guests of the summer stage. As in February in Minsk, in July the DDX Championship will again be held in Armenia - a great event in honor of our friends, the community of poker fans - DDX. Its main faces - Anatoly Nikitin and Gleb Tremzin, as well as all the guys from DDX last time perfectly complemented the series with positive and vivid impressions. In Armenia it will be even cooler.

2️⃣✅ SMALL EXPENSES
How much does a trip to a poker series cost? A question that many players, both beginners and more experienced, ask themselves. It often happens that living expenses and everyday expenses take up an impressive part of the travel budget. Or vice versa, the trip is relatively inexpensive, but the tournaments are so "inexpensive" that the prize money is not particularly attractive. In the case of RPT Armenia, a perfect balance has been struck.

Prices for flights to Yerevan from many CIS cities are now at a consistently low level (the average cost of a round-trip flight is around $300). Another plus was the fact of the complete abolition of all COVID restrictions for tourists in 2022. Now, upon arrival, you will not need either PCR or a vaccination certificate - everything is just like in the good old days.

Living expenses in Tsaghkadzor are also low and the price tags will pleasantly surprise you. A little later, we will traditionally post a discount price list for hotels especially for RPT guests. Tsakhkadzor has a large number of excellent hotels at affordable prices, check it out and be surprised by the offers. Most of the hotels are within walking distance of the series venue.

3️⃣✅ PRIZE and NEW VENUE
The upcoming RPT Armenia has a guaranteed prize pool of $300,000 in tournaments. A similar guarantee in October of this year was easily outbid, and the total prize pool played amounted to more than $450,000. By the July stage, we have acquired a new location - the most spacious and comfortable Shangri-La casino, there is no more crowding on the tournament site. The territory of the casino is large enough to accommodate several dozen tournament tables at the same time, and high-class service and maintenance will allow you to enjoy poker to the fullest. Take a look at the photo and see for yourself.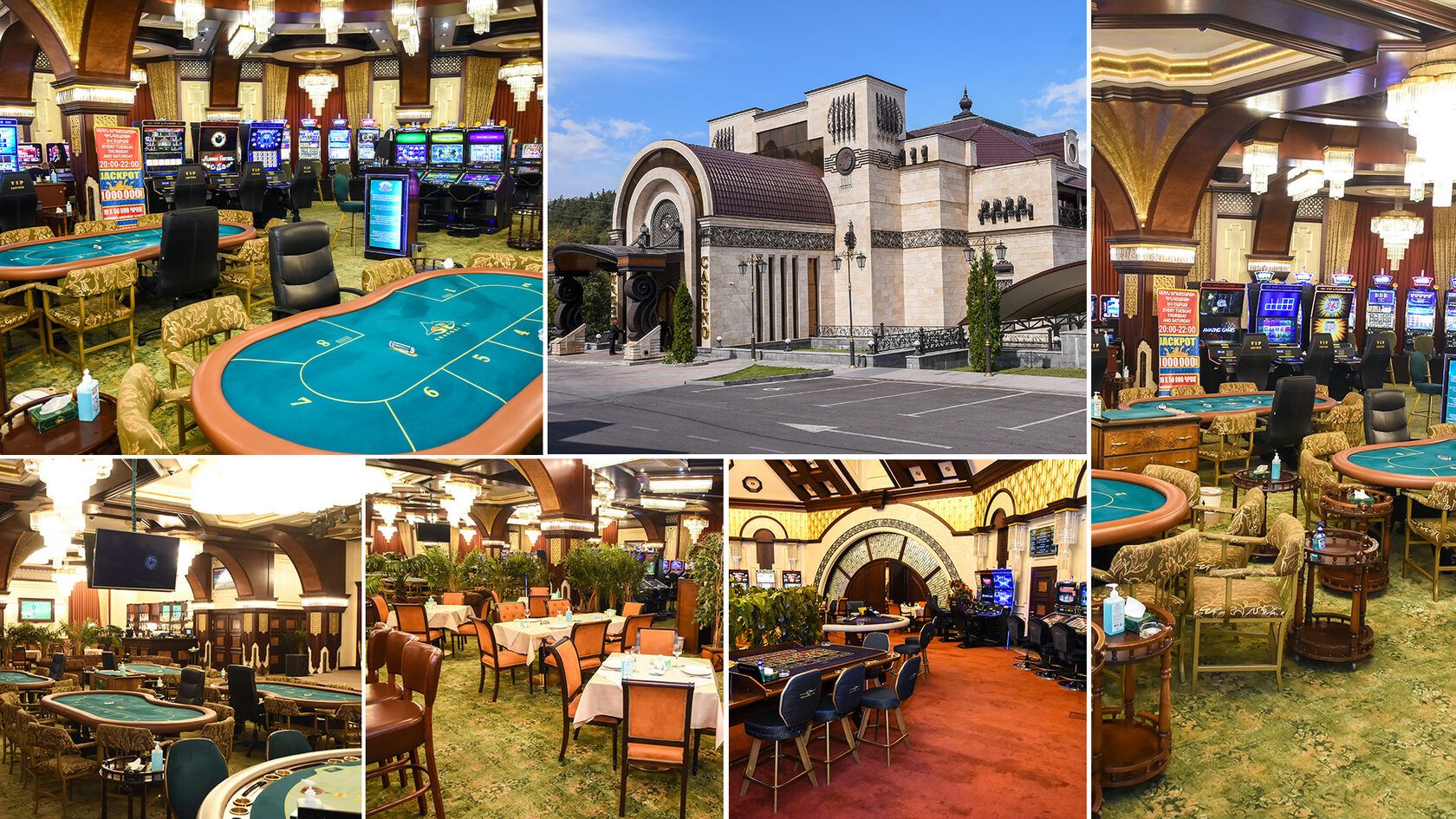 Let's add July to this - the best time of the year for holding series in Armenia, and we can safely state that the next stage will be quite successful and massive. It is worth adding that in Armenia the organizers do not withhold tax and you receive your prize money in full.

4️⃣✅ ENTERTAINMENT
A trip to a poker series is a great break and reset for most of our guests. Of course, what happens at the poker tables is the most important part of any poker series trip, but what else is there to do besides casino and poker? In Armenia, July is the hottest month, at this time in Tsakhkadzor the temperature is quite comfortable around +23, and in Yerevan it reaches +35.

Relax in hospitable Armenia, walk around Yerevan, eat real Armenian kebabs, climb the mountains in Tsakhkadzor, ride a boat in Sevan and play excellent tournaments at RPT - all these chic conditions will be available to everyone, combining poker and a great vacation with the whole family is really. And in recent months, financial tourism has also become popular in order to open bank accounts and receive VISA and MasterCard cards. Many Russians come to Armenia for this as well.

5️⃣✅ TOURNAMENTS
The tournament schedule for Armenia is just great, there are many tournaments available with solid guarantees. The Main Event format is optimal, playing the $95 Main Event stages will take you directly to Day 1A with stacks built. Every poker fan will find something suitable for him in the schedule of the RPT Armenia series.

We continue to enjoy knockout formats. 8 tournaments at once, including the opening tournament, will be held in the beloved Progressive knockout format, each of which is provided with its own guarantee. The progressive format has gained a lot of popularity, and we decided to keep it in all knockout tournaments. Progressive knockout tournaments solve the main drawback of classic knockout tournaments, relatively small prize money due to knockouts, now in the final stage of the tournament you can knock out an opponent and get an amount comparable to the top prize money, because in the final stages bounties for opponents "progressively increase".



1️⃣ RPT MAIN EVENT $95/390. $90,000 guaranteed.
20.000/100.000 stack, 15/20/35/40 minute levels.
Available main event format, in 2 stages. In Stage A, Stage B, Stage C and Stage D for $95, members play up to 20% and advance directly to the main Day 1A while keeping their stacks. Thanks to this format, more local players will be able to participate in the Main Event.
Online satellites on Vbet will take place on Day 1A, with an entry fee of $390. Not only tickets, but also packages with accommodation are in the draw.
Nerses Sargsyan, an amateur player from Moscow, won his first trophy in his career and earned over $26,000 in prize money.
2️⃣ PROGRESSIVE SUPERKNOCKOUT EVENT $200+200. $20,000 guarantee.
25.000 stack, 30 minute levels.
One of the most popular side events is the progressive superknockout. Half of the buy-in has been loaded into the fund of progressively growing bounties, and as we get closer to the final table, knockouts will become even more attractive.
The representative of Kazakhstan - Andrey Golubev became the champion of this tournament last time and earned more than $10,000.
3️⃣ HIGHROLLERS EVENT $700. $25,000 guarantee.
25.000 stack, 30 minute levels.
Yes friends. This is the High Roller tournament - the most expensive and prestigious tournament of the series, which stands along with the Main Tournament. You can take part in Day 1, as well as in the final day, where there will be 2 more levels of late registration. High rollers will close the July stage in Armenia, and you will have a chance to put a beautiful end to the very sunset of the series.
Last time, Narek Arsenyan became the champion of the High Roller tournament, earning $11,000 in prize money.
4️⃣ DDX CHAMPIONSHIP $80+40, $160+40 or $260+120. $25,000 guarantee.
Stack 15.000/25.000/75.000, 15/25 and 30 minute levels.
A big event in honor of our friends - the community of poker fans - DDX and its founders - Anatoly Nikitin and Gleb Tremzin. A similar event in Minsk caused an unprecedented stir, easily interrupting the guarantee. This time the tournament will be held in the format of progressive knockouts, which will undoubtedly only throw the action into the furnace of tournament battles. The winner of this event, in addition to solid prize money and a cup, will receive a special gift from DDX.
You can take part in the tournament on any of the entrance days. On Day 1A for $120, players receive 15,000 chips and advance to pooled Day 2 with a built stack, on Day 1B for $200, the starting stack will be 25,000, and on the pooled day itself with buy-in of $390, players get a solid stack of 75,000 chips.
Andrei Eliseev became the champion of a similar tournament in Minsk, earning $11,000 in prize money.
5️⃣ VBET PROGRESSIVE KNOCKOUT CHAMPIONSHIP $110+40. $40,000 guarantee.
20.000 stack, 20/25/30 and 40 minute levels.
The opening tournament in progressive knockout format with a smooth structure, a modest $150 buy-in and not the most modest guarantee is an excellent warm-up event at the start of the series. Stacks do not stack! Four entrance days with levels ranging from 20 to 30 minutes, which of the entrance days to take part in, one, several or even all - it's up to you. On the final day, either a larger stack or a larger knockout (at the discretion of the player) passes. This tournament can also be qualified through Vbet's extensive network of online satellites, the winners of which will receive tickets on Day 1A.
Usually, the champions of this tournament always take away with them about $10,000 in prize money.
6️⃣ GEORGIAN PROGRESSIVE KNOCKOUT CHAMPIONSHIP $160+120. $20,000 guarantee.
50.000 stack, 25 minute levels. This time the Georgian Championship within RPT Armenia in the popular progressive knockout format will be held in the classic one-day format and with rather large starting knockouts. It's basically a super knockout with a deep 50,000 chip starting stack and smooth 25 minute levels. Everything for a comfortable and measured game.
Over $10,000 in prize money in this tournament at the previous stage was won by amateur Ravil Tlimisov from Astrakhan.
7️⃣ GRAND PROGRESSIVE KNOCKOUT CUP $160+160. $15,000 guarantee.
30.000 stack, 25 minute levels.
An excellent two-day tournament in a super knockout format, with progressive knockouts, smooth structure and excellent dynamics. This tournament, which will take place at the end of the July series, is not about ICM, it's just an endless "bounty hunt" for your opponents. Please note that there are 4 more levels available on the final day for late registration.
CACHE GAME
Cash games in Armenia are significantly larger than in our Minsk stages. It is worth mentioning that Shangri-La Casino has a permanent poker club with 24/7 cash games, so the cash game during the series will be much larger than usual. In addition to the available limits, $5/10 as well as $10/25 PLO are played here. Lineups in the games are much better than in other stages of the RPT. We are sure that cash game players will not be disappointed with the trip, especially since this summer we expect a large group of players from Iran, who will dilute the already colorful lineup quite well.


Online qualifiers are a great opportunity to come to an offline series already with a ticket to the tournament, and even more than one.
Buy-ins to tournaments or packages will be played on Vbet, which also include the cost of flights and accommodation in a cozy hotel. This time Vbet will hold even more online satellites for the July series in Armenia.

Usually, partners raffle about 70-100 tickets and packages, this time Vbet promises even more tickets and packages. Follow our updates, the schedule of online satellites will appear soon.




2 types of packages will be available for guests of the series: full (all key tournaments and a big discount on accommodation) and cash packages with 100% free hotel accommodation - ideal for cash players. Details will appear in a few days.





This is not 2020 or even 2021. The borders are open, just like in the good old days.

The number of daily flights Moscow - Yerevan is more than 10. At the moment, Armenia is one of the most accessible countries in terms of visiting - no visas and passports will be required from you, and in 2022 mandatory PCR tests and certificates upon arrival were canceled. The best way to visit Armenia is by air, the price tag is now around $250 round trip. (the average cost of a round-trip flight is around $200).

It costs about $20 to get to Tsakhkadzor from Yerevan Airport, Yandex taxi works in Armenia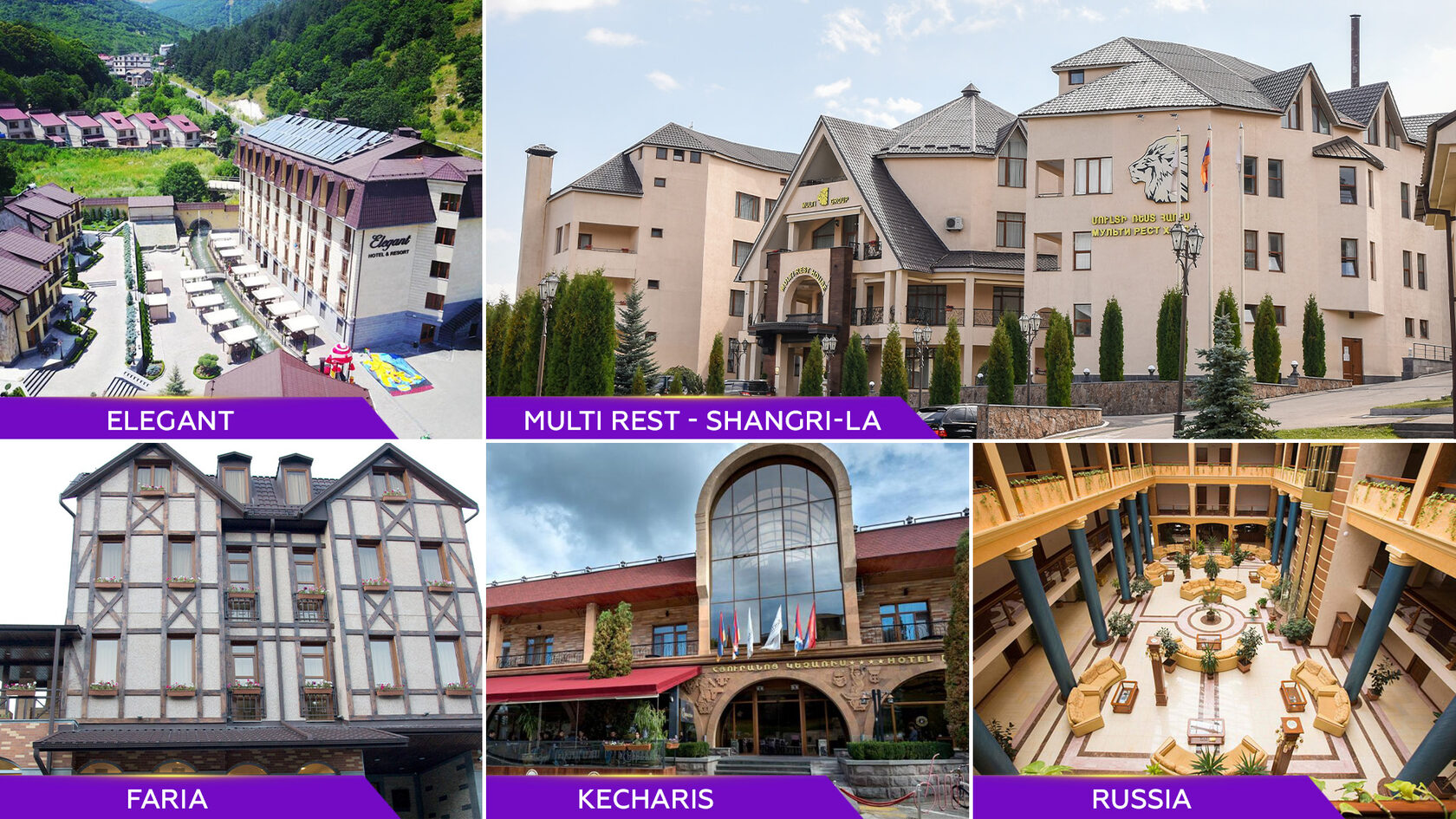 ABOUT TSAGHKADZOR

Tsaghkadzor is a unique climatic place with a very widespread ecological tourism.

As a result of a person's stay in Tsakhkadzor, the level of hemoglobin in the blood increases sharply, which has a positive effect on human health. The sharp production of hemoglobin is explained by the very rarefied air of Tsaghkadzor, the high location of the area relative to sea level, the relatively low oxygen content, the forest area and fresh air.

Casino "Shangrila" is located in the same complex with the hotel Multi Rest House - an ideal place to stay on the series. Surely the rooms here will run out and be booked the fastest. There are many hotels in the immediate vicinity of the venue. For guests of the series, 5 hotels will be available with special discounts from $25.
Subscribe to us on social networks, there are often ticket draws and a lot of interesting information:

FACEBOOK
VKONTAKTE
INSTAGRAM
TELEGRAM

Official site - russianpokert.ru
Phone for booking +7-985-970-90-99 (any messengers)